Akustik Duo · Trio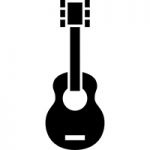 Perfect - Ed Sheeran
Say you wot let go - James Arthur
If I aint got you - Alicia Keys
Hallelujah - Leonhard Cohen
The rose - Bette Midler
Lean on me - Bill Withers
Don´t know why - Norah Jones
I will survive - Gloria Gaynor
Hello - Adele
Das Beste - Silbermond
Sunrise - Norah Jones
Oh happy day - Edwin Hawkins Singers
Lovely day - Bill Withers
Calm after the storm - Common Linnets
You've got a friend - Carol King
Nah Neh Nah - Vaya Con Dios
Live - Des'ree
Happy - Pharell Williams
More than words - Extreme
u.v.m.
Party Band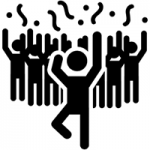 Kiss - Prince
Billie Jean - Michael Jackson
I feel good - James Brown
Valerie - Amy Winehouse
Rehab - Amy Winehouse
Rolling in the deep - Adele
Carwash - Rose Royce
All Summer long - Kid Rock
Seven Nation Army - White Stripes
Always on the run - Lenny Kravits
Happy Birthday - Stevie Wonder
Son of a preacherman - Dusty Springfield
Upside down - Diana Ross
I'm so excited - The Pointer Sisters
Get lucky - Daft Punk
Sex on fire - Kings of Leon
Use somebody - Kings of Leon
Wonderwall - Oasis
We are family - Sister Sledge
u.v.m.
Dinner Jazz
Fly me to the moon - Bart Howard
All of me - Gerald Marks
Puttin' on the Ritz - Irving Berlin
Blue Moon - Richard Rodgers
Love for Sale - Cole Porter
The girl from Ipanema - Antonio Carlos Jobim
Let´s fall in love - Harold Arlen
Night and day - Cole Porter
Summertime - George Gershwin
Sunny - Bobby Hebb
Stormy weather - Etta James
Black Coffee - Ella Fitzgerald
What a difference a day makes - Dinah Washington
Bei mir bist du schoen - Sholom Secunda
Na neh nah - Vaya Con Dios
Misty - Erroll Garner
Georgia - Hoagy Carmichael
It don´t mean a thing - Duke Ellington
u.v.m.
Hier nur eine kleine Auswahl unserer Playliste. Ihr vermisst euren Lieblingssong? Schreibt uns einfach eine Nachricht.
Auf unserer Media-Seite gibt es ein paar Videos von uns. Schaut rein!